What is Propilot?
Vehicle autonomy is becoming more and more of a reality with each passing day. While some auto makers are trying to find a way to jump right into the technology one day, Nissan is taking a slightly different approach. Instead, they are taking the slow and steady route when it comes to creating and releasing semiautonomous systems in their vehicles. A prime example of this is ProPilot that is being included in the second generation Nissan Leaf.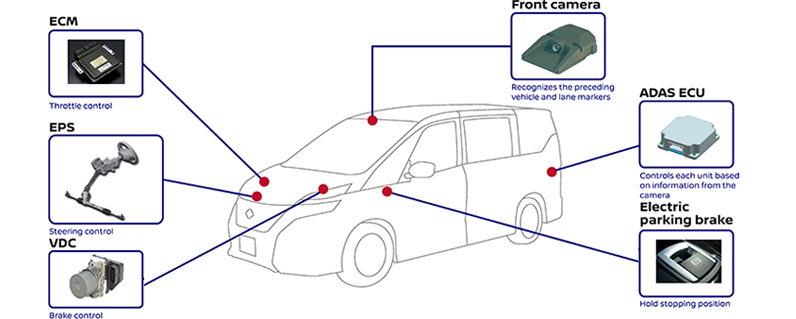 What is ProPilot?
ProPilot is not just another version of an autopilot technology. It is much more than that and it has the capability of eliminating some of the monotony that comes with driving and making it a bit more exciting instead. More information is still being released about the technology but we do know that there will be a lot of space on the display that is for ProPilot. With a large digital dashboard in the next generation Nissan Leaf, that is an important thing to note. Additionally, while it is important to know that the new ProPilot is capable of many things but not everything. It is a semiautonomous driving system meaning it is not completely automated by nature.
How Does ProPilot Work?
The ProPilot technology is designed to work within a single lane on the highway. Because of that, it will not change lanes for you, which is one of the limitations of the system as it is now. However, it will handle all of your braking needs, accelerating, and even steering while it is in that single lane. Essentially, it takes the cruise control technology that you are accustomed to and takes it to the next level of driving autonomy. Since it will not change lanes for you, it is also important to understand that is will also not get you from Point A to Point B. That means it will not navigate you where you need to go in terns of making turns on your behalf. It will only handle the driving, braking, and steering while staying in one lane. However, that alone does provide you with a lot more flexibility and enjoyment while you are on the road. The system is still very limited but over time that will change. Nissan plans on expanding the capabilities of the system as they develop the technology more. The expectation is that in the next coming years the system will even be able to navigate city intersections on your behalf.
There are many cool and innovative things about the latest technology to be released by Nissan and it will only get better from here. It shows how far technology has come in the past few years and it will be interesting to see how things develop over time and how the improve upon the technology. For now, it will be just as much fun to relax a bit more while on the highway. If you want to see it in action, stop by our showroom for a test drive.